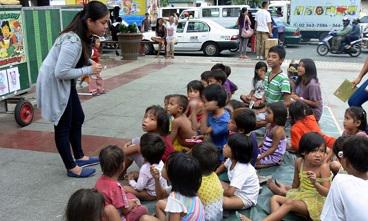 Street Chidren Education
Putting out-of-school children into schools with no support system at homes is a noble desire but a complex task.
The Problem
There are at least two categories of out of school children -- children who have never been to school and children who may have enrolled at some point but dropped out later. Not all 'out of school children' are 'street' children. Reasons for dropping out of schools are many: none of them are surprising.
For such families, sending a child to school costs food, shelter space, school fees, school supplies, and, when children are otherwise expected to work and earn for the family, a loss of income. Other reasons include physical or sexual abuse at home, lack of space due to overcrowding, rejection by the family due to homosexuality, pregnancy or substance abuse.